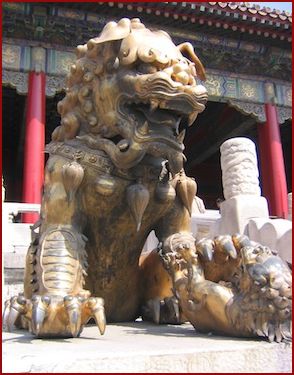 "Forbidden City" Movie with "Clay Soldiers"

"Streets of the Forbidden City" is now accompanied, on the same DVD, by a video of Xi'an China's famous buried terra cotta army, "Clay Soldiers." This army is the one that inspired Alex's model army, referred to in the first few pages of the novel, Forbidden City.
In 1994 I returned to Beijing with Ting-xing to film the route through Beijing followed by Alex and Xin-hua as they tried to reach the embassy and then the airport. On this amateur video there is extensive coverage of Tian An Men Square and a faithful tracing of Alex's journey, accompanied by narration. Students will be able to see the streets through which Alex made his escape and to see how citizens of the city live.
The footage for the Xi'an terra cotta army was shot in 2005. This video is also narrated.
The DVD is about 27 minutes long, in total. Purchase includes rights to show within your school at no charge.
The DVD can be searched, chapter by chapter.
See a Quicktime clip from the movie.
"Streets of the Forbidden City" (
1 Mb
)
"Clay Soldiers"
(584 Kb)
(High-speed required for best results.)