Young Adult fiction by William Bell
Follow the links on the right for Frequently Asked Questions on most of these books.
Scroll down for descriptions.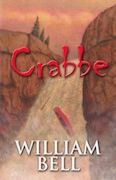 Crabbe

A Canadian Young Adult classic.

The night before his final exams, a semi-alcoholic teenager packs up his gear and disappears into the woods. Totally unprepared for bush life, he nearly dies until he meets someone else who has her own reasons to hide.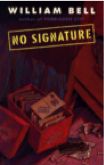 No Signature

"Nothing's worse than not knowing."
"Wick" Chandler is obsessed with the past. When he sets out to find the father who abandoned him when he was seven years old, Wick begins a quest that brings revelations he never would have imagined.
Speak to the Earth

"Everything's changed. Everything's gone bad."
Bryan Troupe is at first indifferent to the bitter dispute between loggers and "tree-huggers" that splits the community of Nootka Harbour. But when a similar rift divides his own family and affects his relationship with his girlfriend, Bryan becomes relentlessly drawn into the centre of an environmental conflict that shatters his entire way of life.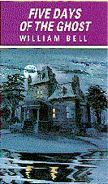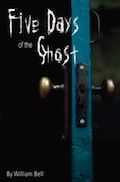 Five Days of the Ghost
Winner of the Manitoba Young Readers' Choice Award.
Poking around a sacred Indian burial ground in the middle of the night with her brother, John, isn't Karen Stone's idea of a great way to start off the summer. But she lets John talk her into it, and the two are plunged into a world they never imagined existed - a world where past and present blend, where the spirits of the dead communicate with the living.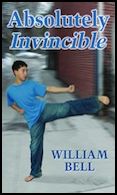 Absolutely Invincible
Though intelligent and highly skilled in Shaolin self-defense, fifteen-year-old George Ma is damaged by loss of memory - the result of a horrific incident in his past.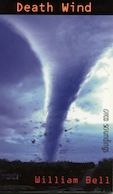 Death Wind

When Allie runs away from home with her skater friend Raz, she finds herself caught up in a disaster when a tornado strikes her home town.


<<
more novels