"That wasn't my last fight, but no one bullied me again. Without planning it or even knowing what I had been doing, I had learned my lesson. You had to stand up to them. To everyone. No matter what the odds, never show
weakness, always be willing to take them on, never give in. They had to know that it would cost them something, even if they won." -- from
The Blue Helmet
.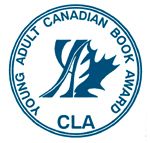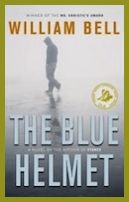 2007


Reviews and Interview links: see the side bar.




Browse and Search this book


FAQ


WHERE DID YOU GET THE IDEA FOR THE BLUE HELMET?

Some time ago, I was researching the war record of my uncle, Thomas Spowart. He volunteered for the air force at 17 1/2 years of age and flew 11 missions with 550 Squadron in the Second World War. He was tail gunner in Lancaster bombers. My uncle suffered from what they called battle fatigue--a euphemism for mental breakdown. As a result, he was deprived of his medal, his sergeant's stripes and his flying badge, then discharged from the air force. The way he was treated was a huge injustice.
We like to think we know more about battle fatigue and post traumatic stress disorder (PTSD) nowadays and that we are more sympathetic to those we ask to go through the horror of war, but sometimes I wonder.
While I was looking into my uncle's war record I was reading a book called The Ghosts of Medak Pocket, a true account of Canadian peace keepers serving with the United Nations forces in the former Yugoslavia during the early 1990's. The war in the Balkans produced many atrocities and a lot of "ethnic cleansing" (murdering innocent civilians because of their religious and/or cultural background). The women and men serving with the UN witnessed the results of these unspeakable acts.
These two strands--my uncle's experiences in the tail of a bomber in the night skies over Germany, and the Canadian peace keepers' dangerous and frustrating attempts to keep the peace in Croatia--came together in Bruce Cutter's story. Bruce is a secondary character. The protagonist is Lee. His journey through an unhappy adolescence is the main story line of the book. Lee lives in New Toronto, as it used to be known, and works in Reena's Unique Cafe at the corner of 18th St. (Kipling Avenue) and Lakeshore Boulevard West. Lee tends to try and solve his problems through violence--which is a loser's game because force always creates more problems than it settles. The
various people Lee meets after he moves to Reena's, especially Bruce Cutter, help him learn that peace comes from inside.


DID ANY OF THE EVENTS IN THE STORY HAPPEN TO YOU?

No. I did grow up in New Toronto, though. I lived on 13th Street and I went to (what was then called) New Toronto Secondary on Kipling.


ARE ANY OF THE CHARACTERS BASED ON PEOPLE YOU KNOW?

No. I don't use people in my environment as a basis for my characters.


WHAT WAS YOUR GREATEST CHALLENGE IN WRITING THIS BOOK?

My research on the Canadian peace keepers' exploits in Croatia in 1993, notably the Princess Patricia's Canadian Light Infantry and the attack on them by the Croatian Army in the Medak Pocket, along with the atrocities they witnessed, had to be condensed and summarized for Cutter's diary. The challenge was to do so so that what remains is both clear and interesting. What to leave out? is always the hard question.


IS THE BOOK BASED ON REAL EVENTS?

As described above, much of Cutter's experience in Croatia, in Sector West and Sector South, is based on real events. I changed the real Medak Pocket to Tamomir Pocket, but the events are from my research. At the end of the novel I have listed several sources.